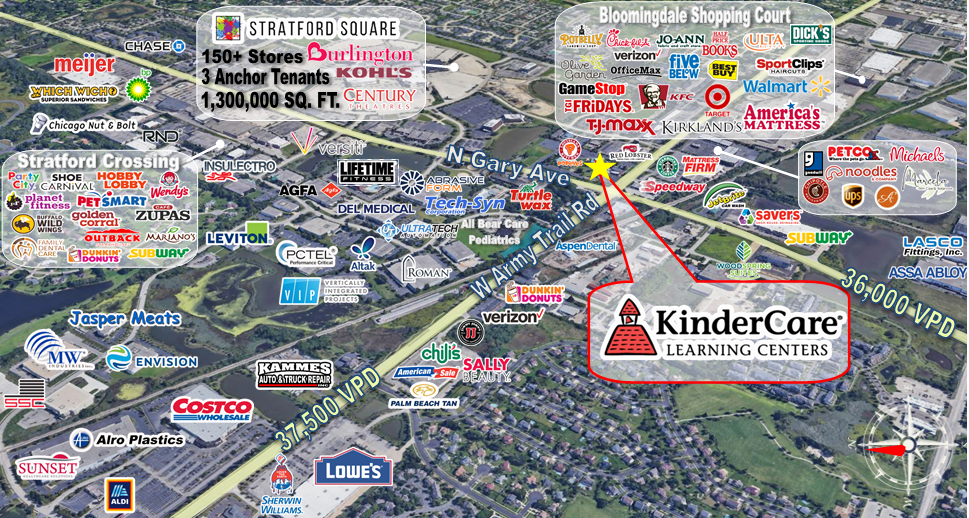 Investment Details
Price:

$1,475,000

Location:

Bloomingdale , IL

Cap Rate:

6.31%

Lease Type:

NNN

NOI:

$93,087

Lease Expiration:

March 2030

Demographic Information

(5-Mile Radius)

2020 Population:

252,862

2025 Population:

251,314

2020 Average Household Income:

$110,659

2020 Median Household Income:

$87,746

Contact

Keith Sturm, CCIM
keith@upland.com
612.376.4488
Amanda Leathers
amanda@upland.com
612.436.0045
KINDERCARE
Bloomingdale | Illinois
Highlights
• The tenant on the lease is KinderCare Learning Centers, LLC which operates over 1,500+ locations.
• This location was one of the first to re-open after Covid-19 shutdowns.
• This building was custom built for and has been a daycare since 1983.
• Land Acres: 1.18 Acres
• Building Size: 6,175 SQ FT.